Executed a large-scale project encompassing 45-60 monthly advertisements across prominent national newspapers and magazines. These thoughtfully designed ads combined compelling visuals, concise messaging, and strategic placement to consistently captivate a wide audience, effectively enhancing brand visibility and engagement. This undertaking showcased a strategic approach to widespread print media campaigns, resulting in heightened brand recognition and market presence.
Strategically orchestrated an extensive digital advertising campaign, delivering 18-20 impactful ads monthly across various online platforms. These dynamic ads, characterized by their engaging visuals and targeted messaging, achieved widespread online visibility, significantly amplifying brand awareness and driving user engagement through a strategic digital marketing approach.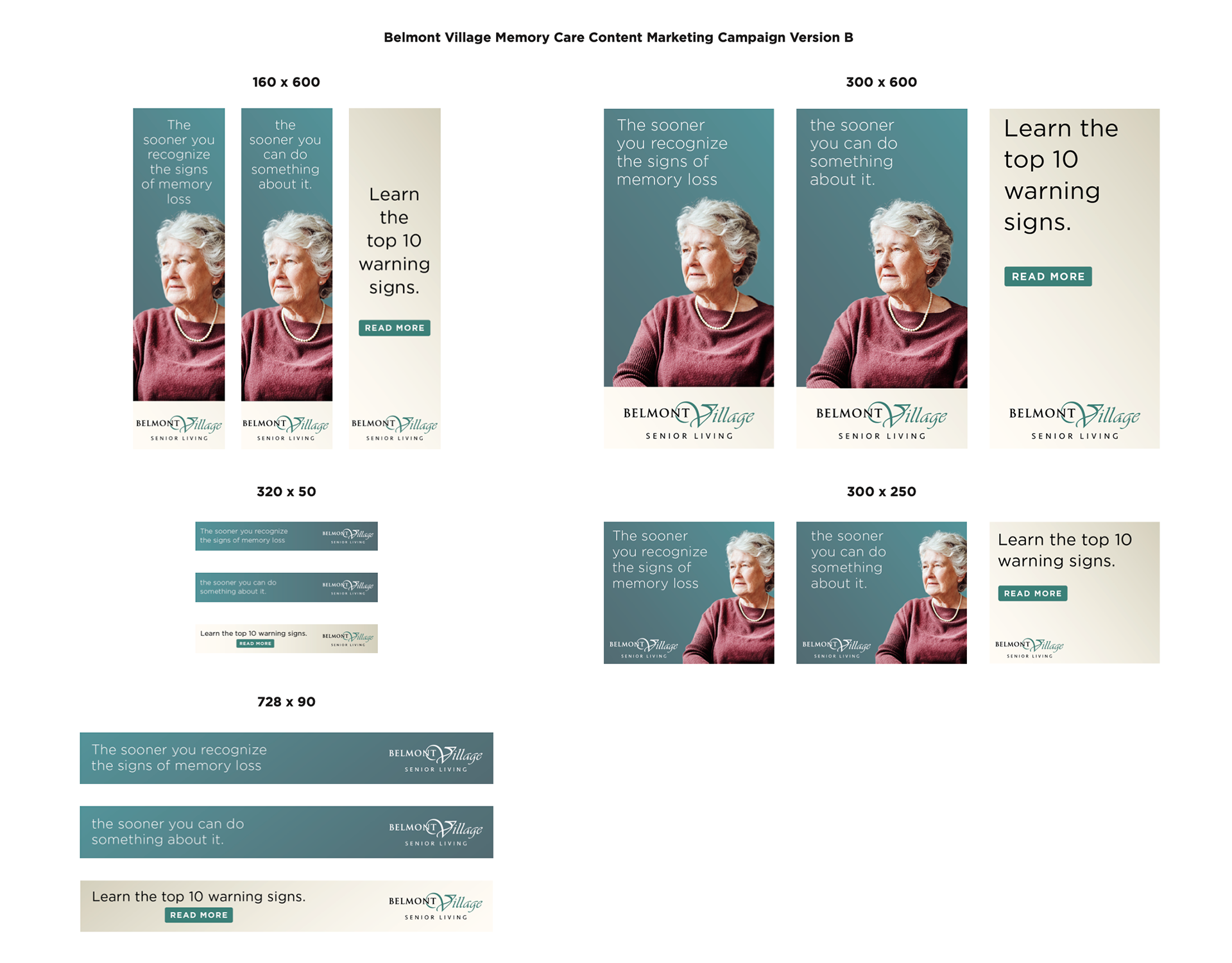 Designed marketing material for 12-15 events per week for Belmont Village Senior Living's communities nationwide. Materials included flyers, postcards, posters, email campaign, wordpress landing pages for each event and social media content.​​​​​​​